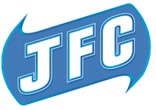 By Peter Young
I spoke to the main specialists in sheep handling equipment, who have all noticed a huge increase in enquiries for mobile equipment since the new grant scheme was announced
FMD aside, getting out or cutting back numbers might be all the talk among sheep farmers at present.
Below the surface, a large number of farmers are determined to stay with sheep in the future.
They realise the key will be to reduce labour to get a higher return for every hour worked. Fencing, a good sheep dog and a quad are becoming some of the common tools in everyday use for sheep farmers.
However, a good handling system is another key element in reducing time. The newest farm improvement scheme grant offers a 40% grant on sheep handling facilities. For the first time, it is covering mobile handling units and weighing systems.
The Department is compiling a list of manufactures and systems which quality for the grant on mobile equipment. This will be available shortly. At this stage, the majority of the companies featured here are included, but it is important to check the updated list before applying for a grant.
One Department requirement is that all separate elements shall have the same serial number engraved on each component.
More metal needed
Concrete and timber structures appear to be the preferred choice of materials for making permanent handling facilities. A number of people I talked to in the trade say that this is causing a problem.
Planners adhering to the published specifications are going for concrete races, which are extremely coarse and unadaptable to work with. It also makes adding on apparatus, such as weigh platforms or turnover crates, at a later stage impossible, bar the use of a jackhammer.
Problem
The concrete circular collection yard is proving to be a major problem, with the danger of lambs being crushed due to a complete blind spot being created by a solid wall.
The other aspects is cost. One supplier told me a metal circular yard would cost less the €1000 where a concrete one could cost over €2,000 by the time it is in place. Maybe, the Department could look at these aspects as well.
Stanley Engineering Services
George Stanley and his son Jason (086 8292731), are two sheep farmers that have taken their ideas one step further and are now manufacturing them.
Named SES (Stanley Engineering Services), their main focus is in the mobile 20ft race, which they have found invaluable on their farm in Errill, Co Laois.
Towed with a tractor, quad or car, it is 11ft when travelling and can be easily extended out in the field.
Made out of 1.1/2 incl box iron and mesh, the wheels can be removed to facilitate easy viewing of sheep as they pass through.