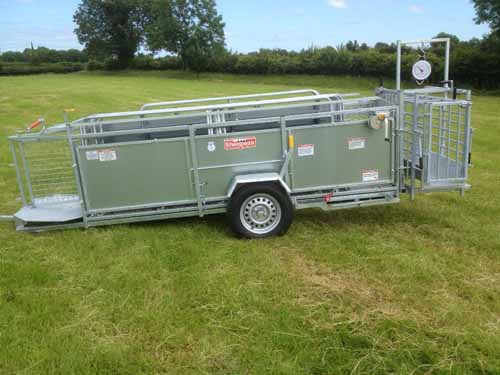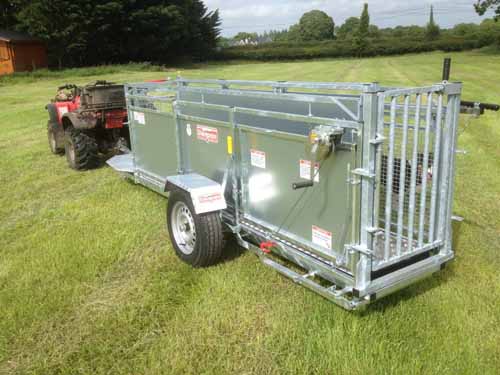 The Sheepeze mobile sheeprace was originally designed to cut down on work while handling our own sheep flock. Since then we have improved the design and are now manufacturing and selling to farmers in Ireland and Great Britain. The race can handle small or big flocks with the greatest of ease. Set up time for race and penning is 10 mins , race extension plus penning fit inside race when transporting. It's unique qualities are that sheep in need of foot treatment can be seen without the use of a rollover crate and sorted into a separate pen for treatment after all sheep have gone through the race.
Another unique feature of our sheep-race is that it has hidden foot baths under the floor of the race that can be exposed when needed. The shedding gate can be operated up close or at a distance of 10 feet and 20 feet by use of a telescopic arm, keeping the operator well back from sheep to allow them flow freely through the race.
The wheels and hitch can be removed in seconds so as not to obstruct an operator alongside the race. This race can be set up in different ways for different jobs. Another unique feature of our race is that it has adjustable sides to accommodate different size sheep. "The Sheepeze" was shown on the RTE programme, "Ear to the Ground."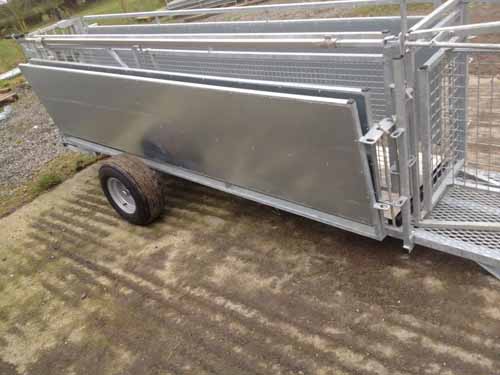 Modular SHEEPEZE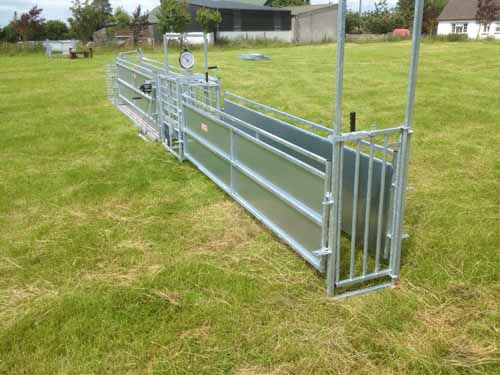 Modular race set up with scales in middle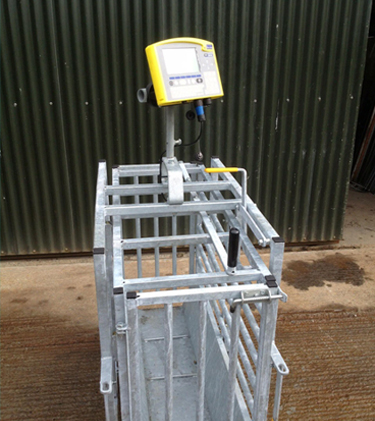 Scales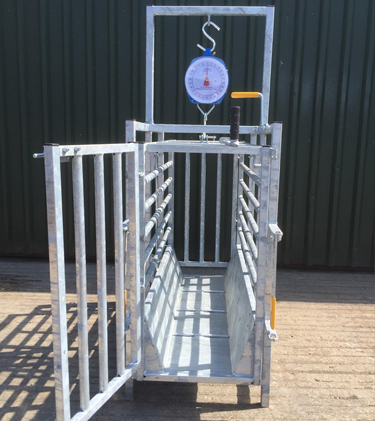 Scales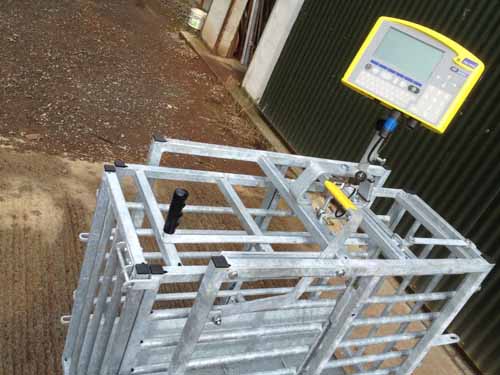 Scales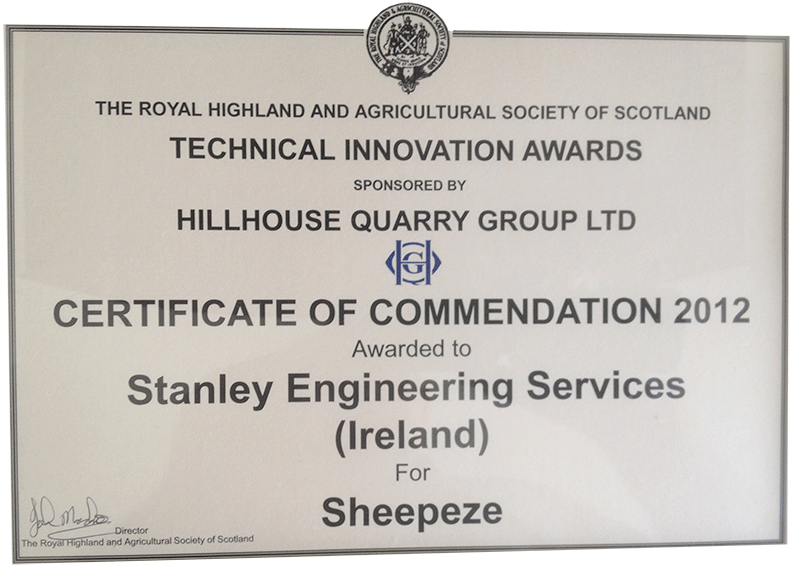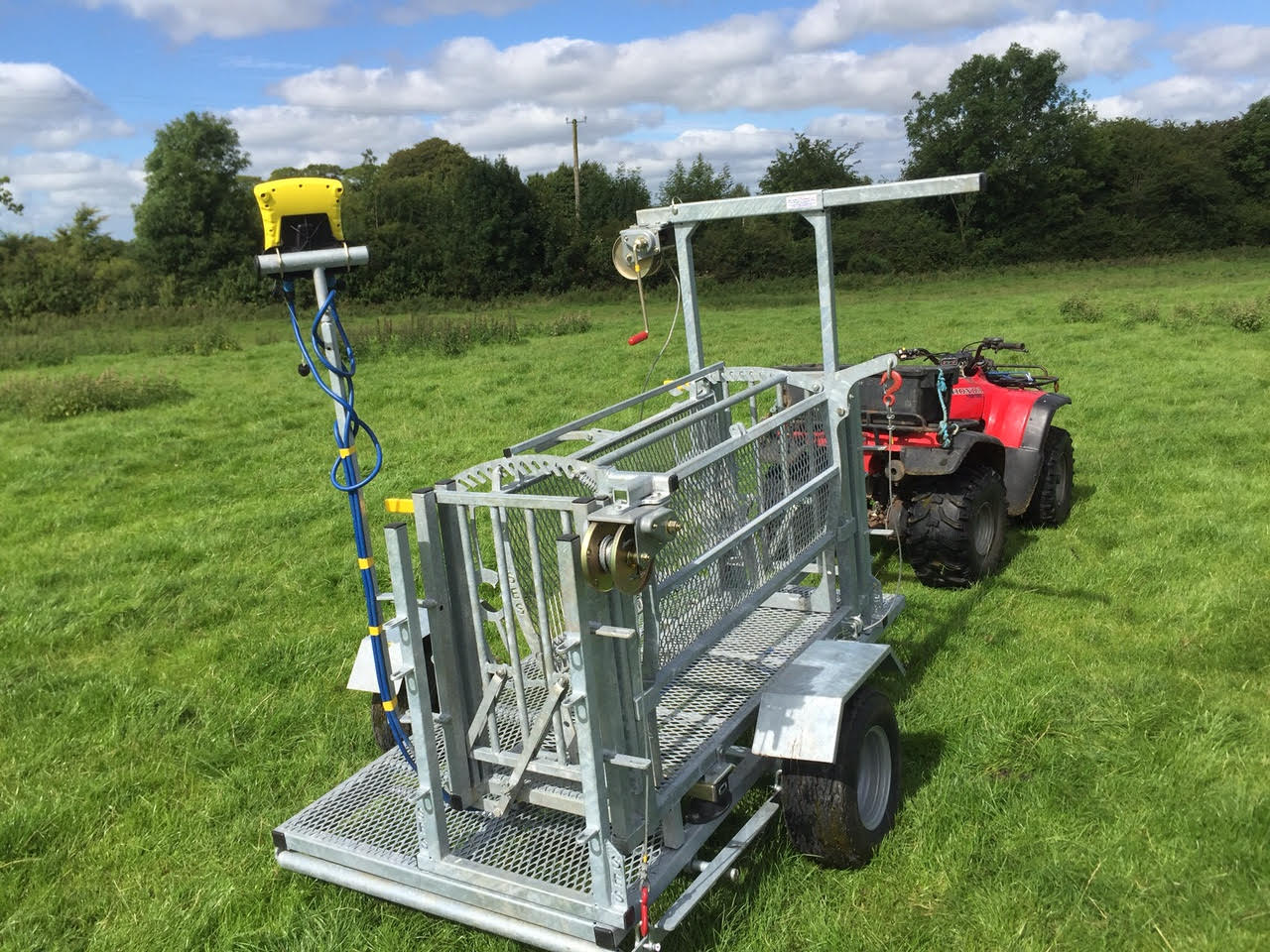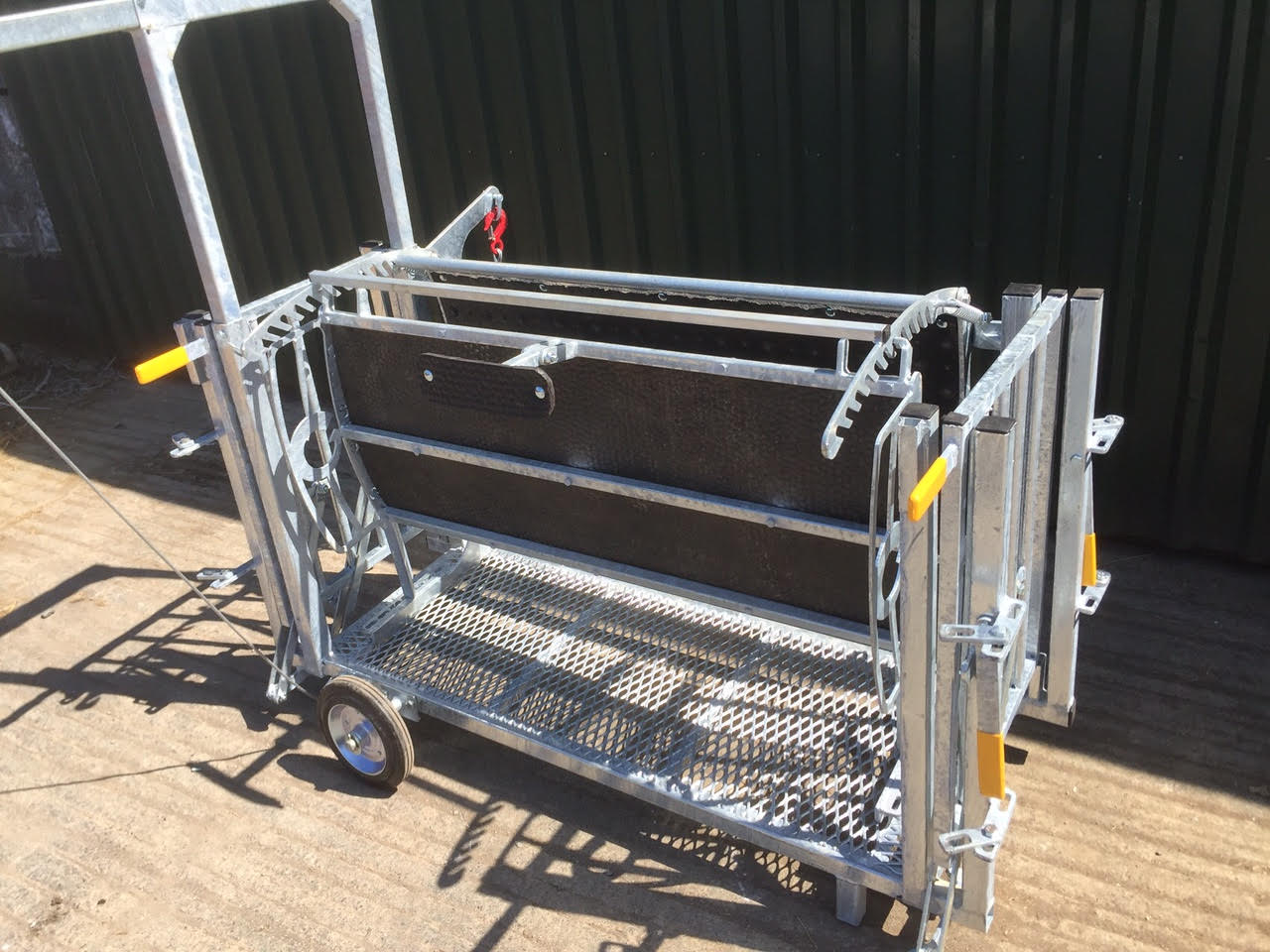 Rollover crate also used as squeeze chute for dosing or tagging and dagging sheep.
The Combination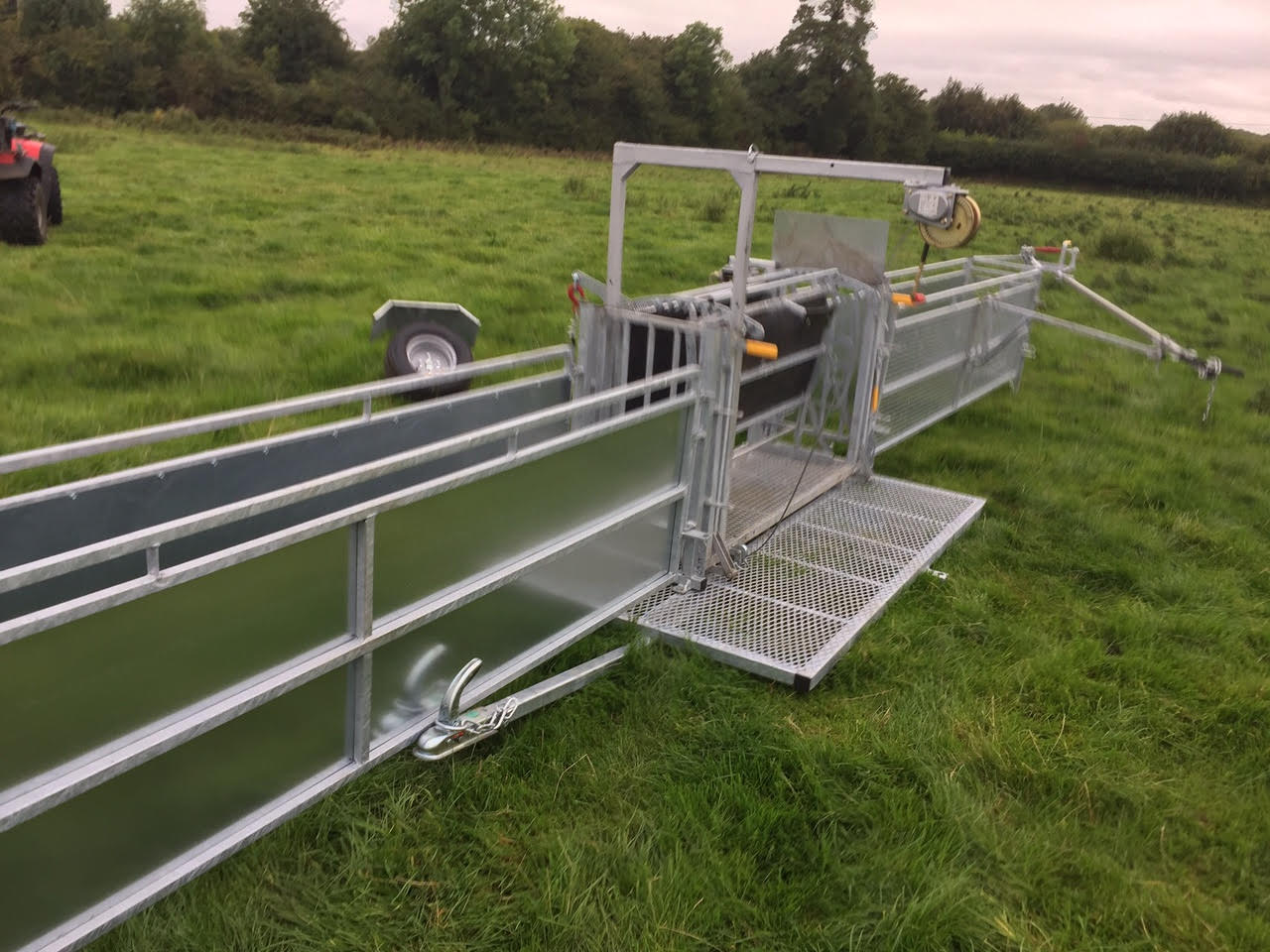 The Combination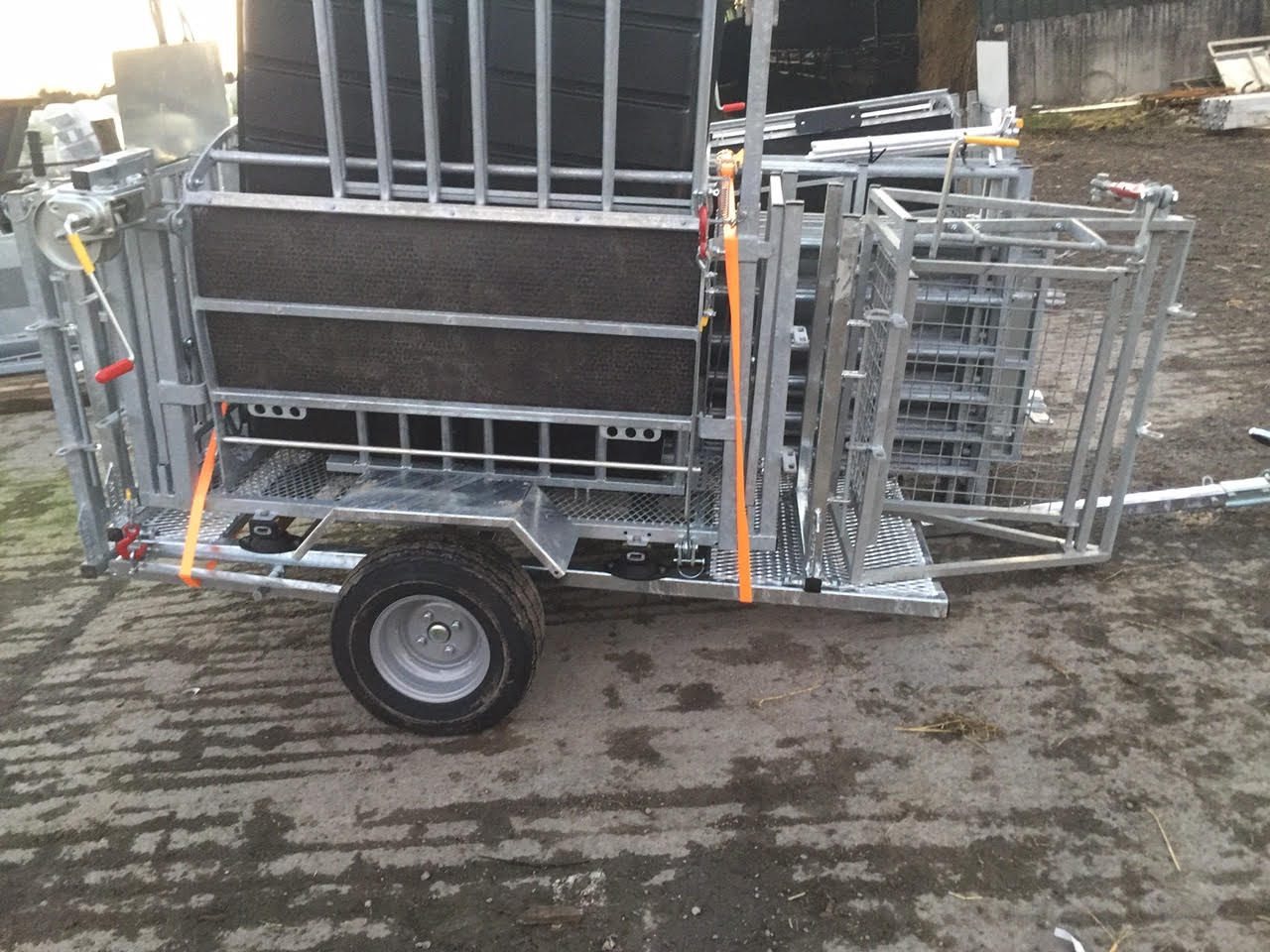 The Combination is highly cost efficient and labour saving when handling sheep. It consists of 20' race with our unique one man drafting system Footbaths /rollover crate /clamp for dosing/and digital weighing system designed for one man operation all on one trailor.